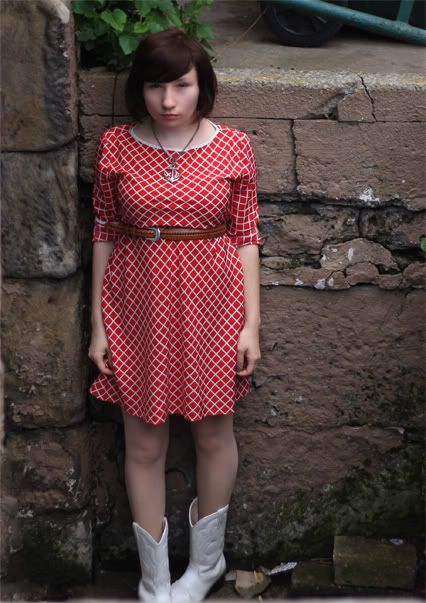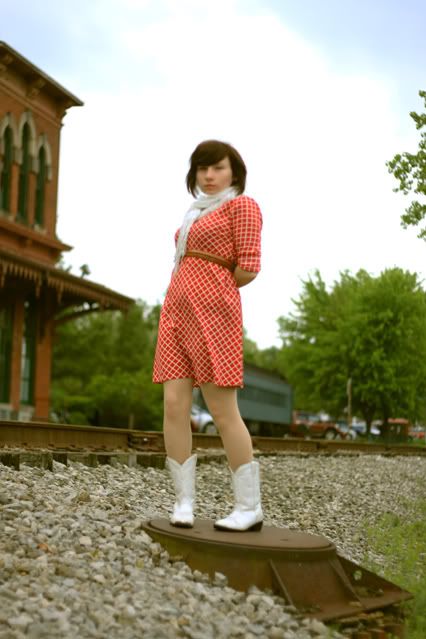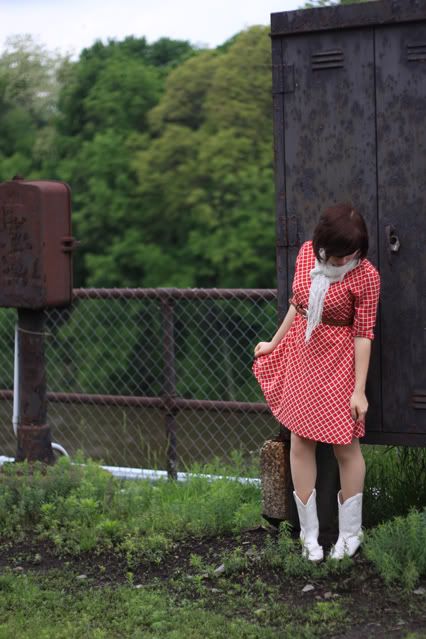 Last week I randomly went to the local thrift store and discovered there was a 50% off discount. Oh, hello! While there I ran into the lovely Sarah from Sarah's Laundry. Yet another reason I love this town: you always run into someone you know.

I spent an hour browsing every single aisle and carefully selecting items. This dress and belt were two of the items. On a hanger this dress is ugly. It's shapeless and frumpy. With a belt a scrunch of the sleeves, this dress is incredible. It's an odd material, but also lightweight and breezy.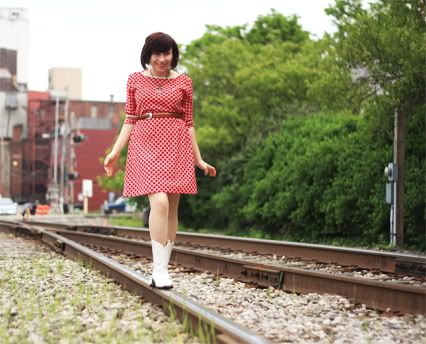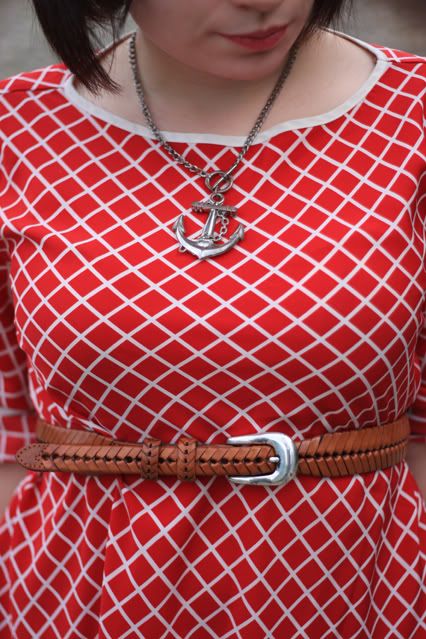 These pictures were taken by my boyfriend who now has a Tumblr. I take no responsibility for whatever he posts.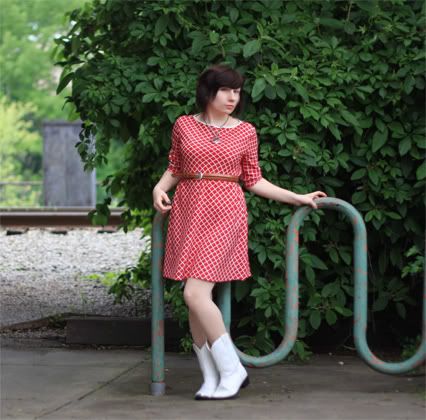 Outfit details:
Dress: Thrifted
Belt: Thrifted
Boots: Thrifted
Necklace: Forever 21
Scarf: Thrifted