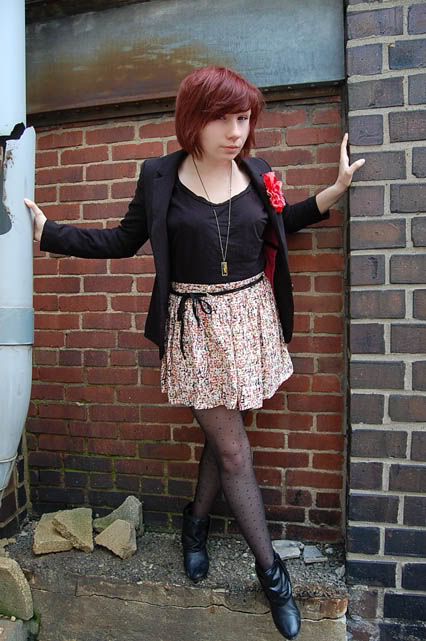 When I bought this skirt it was A LOT longer, but then I decided I should wash my clothes because four months had passed and I hadn't washed anything. So, I did laundry and this baby shrunk. It's like I was being punished. I'll never wash 'em again. Okay, I'm kidding, but I haven't worn this skirt since it shrunk. I decided to be brave because a) it was sunny and b) sometimes I'm brave.

I got a lot of compliments so I'm going to guess it was nice rather than "too short" or "skanky". The flower on my lapel was found in the grass on campus. It matched my outfit that day so I took it and wore it all day. When I got home I sanitized it and now we're best friends.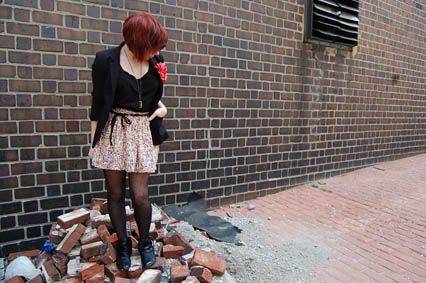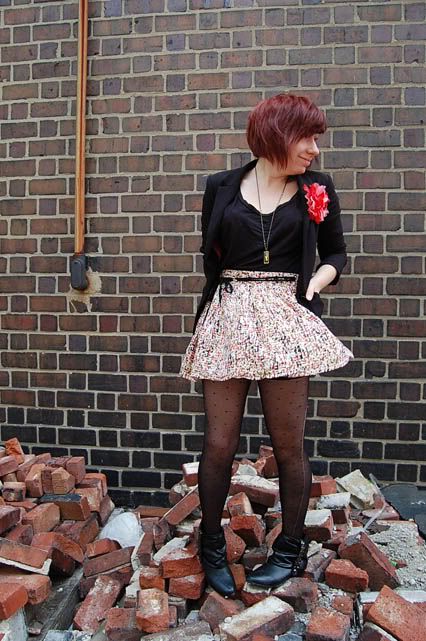 My necklace is an actual harmonica! A working mini harmonica on a necklace. So, guess who's the most annoying girl, ever? This girl! I can never sit still and this is the perfect answer to my unease. I bought it at the Crafty Mart from a local jewelery designer named Barbra. She owns Toony Jewelry. Nothing in her store is over $15. You can't beat that for locally made jewelery that is more awesome than 95% of what the chain stores carry.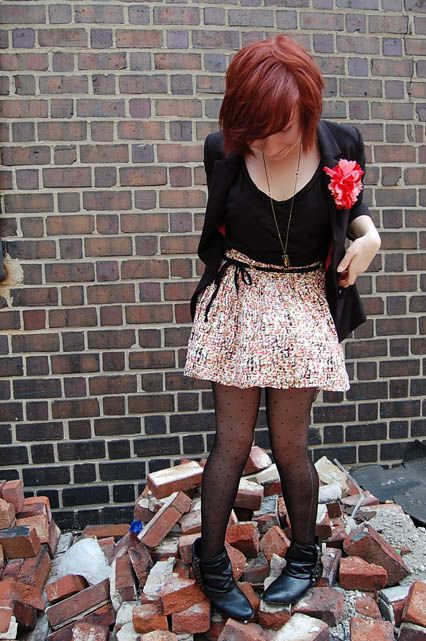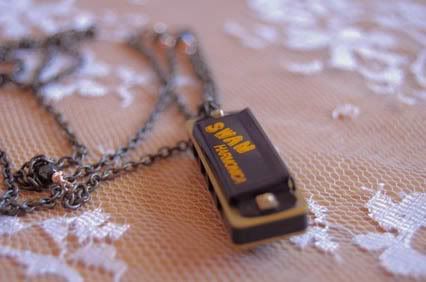 Shirt: Forever 21
Skirt: Forever 21
Booties: Gift from my sister
Necklace: Toony Jewelry
Tights: Target
Blazer: H&M