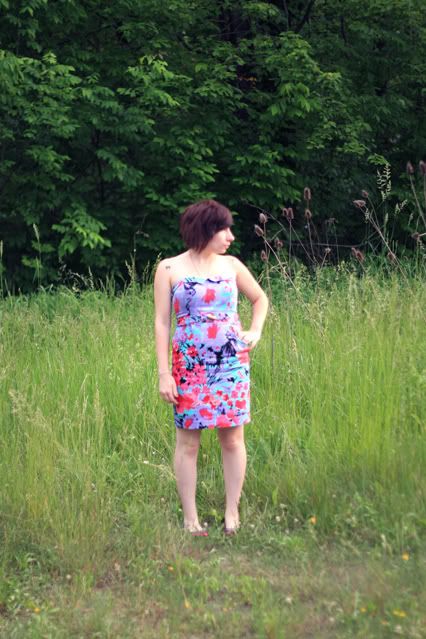 This is the definition of an easy summer look. A dress that does all the talking for me. I frequently refer to this as my ugly Kimmie Gibbler dress. The color palette makes this an entirely remixable dress for all seasons. I need to remember to wear it more. In fact, I got more compliments today than I usually do. Success.

My days have been fairly low key. I went to a friends "venue" and saw some out of town bands. One of the musicians was a tap dancing violist who played in the dark with strobe lights...? It was mind blowing and beautiful.

These photos were snapped outside of a tiny Mexican restaurant. I was surprised by how beautiful the scenery was. Still am really. Especially considering it was the worst Mexican I have ever had. Let down.

Oh and check out this beautiful telescope necklace and the amazing local designer, Toony Jewelry.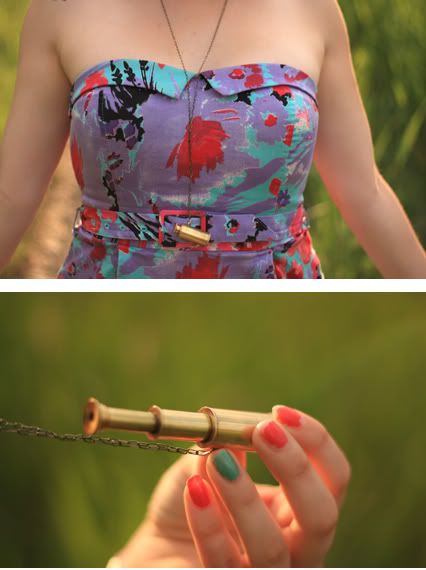 Outfit Details
Dress: H&M (years ago)
Shoes: Target (little kid section)
Necklace: Toony