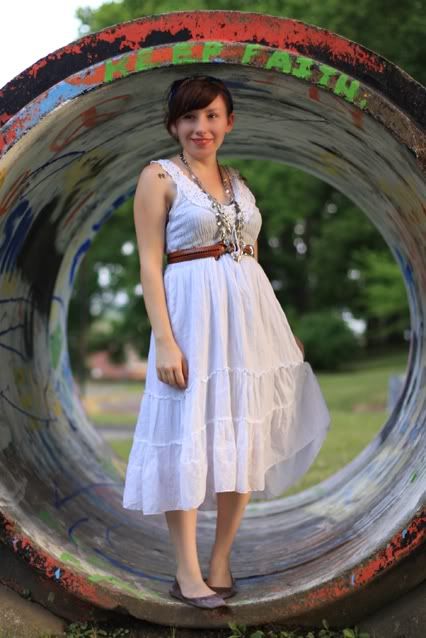 This is a dress from the frock party! I have no idea who it belonged to and it's definitely not my typical style, but it spoke to me.
Lauren
sent me this scarf and some lovely nail polish as a thank you for doing her blog. I need scarves like this, but I never seem to find ones I like. This one, however, is just right.
I went to Sephora for the first time yesterday. I'm not a huge make up girl. I keep it basic. No cover up, no top lid liner (I'm blind, okay?), eyeshadow, under eye liner, and mascara. Most days I'm too lazy to even do the little I can do. Anyways, I go into Sephora and it was like a mini heaven. There was so much there that I wanted and like I said, I'm not a make up girl. I discovered the line by
Kat Von D
. I'm not crazy about her either, but her make up was really wonderful. I almost didn't buy it, but her lipstick "Backstage Bambi" was so bright. So pink. So me. I highly recommend it. High quality, amazing pigment, awesome packaging. I will be rockin' bright pink lips forever. Don't judge me.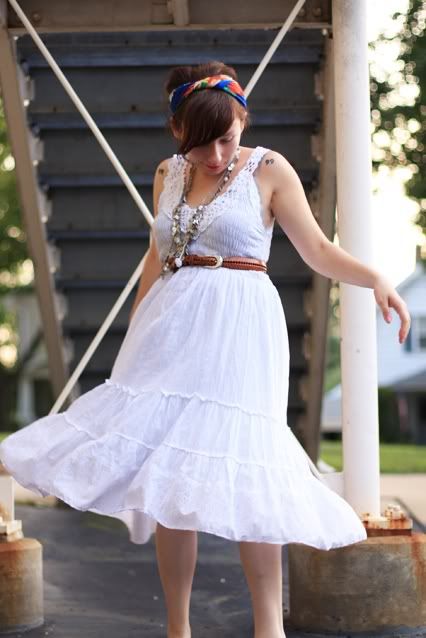 Outfit Details
Dress: Swapped
Necklace: Belonged to an old friend
Belt: Thrifted
Scarf: Gift from
Lauren