Friday we had a frock party! A frock party is a fancy word for clothing swap. The idea is to get rid of clothes you no longer wear and take home new clothes for free. Wonderful concept if you ask me.

There were twelve ladies in attendance and way too many clothes. I was seriously blown away by the abundance and quality.

The clothes were organized by type, dresses, skirts, tops, bottoms, etc. Everyone made a round, scoped the items out, picked their most favorite. After that we drew numbers from a basket and went in order for a couple rounds. This took forever, so we switched to three at a time, and realized we had tons and tons of clothes left. This is when we started the "free for all" rounds which eventually became "take what you want. no rules."

It was so much fun and I have so many new clothes and accessories that I cannot wait to assemble outfits with. Hopefully this will be a semi-annual event? Who is down?!

Pictures after the jump!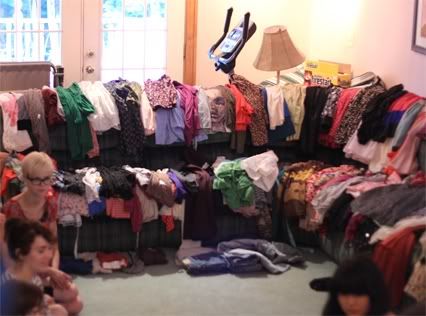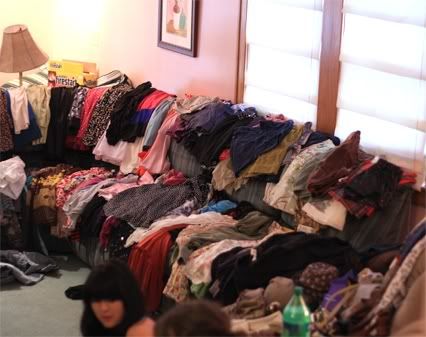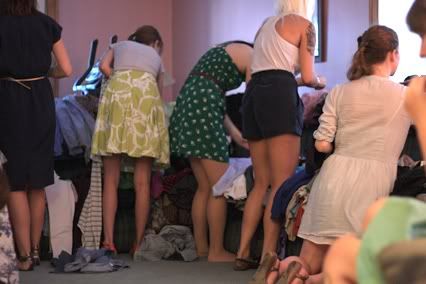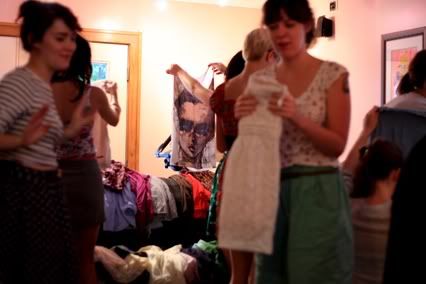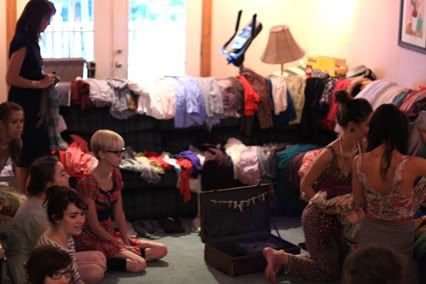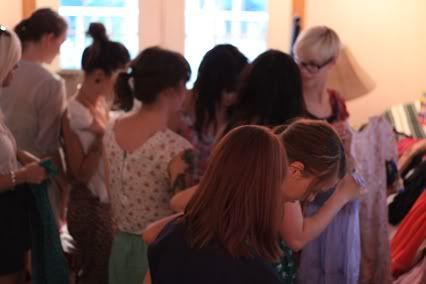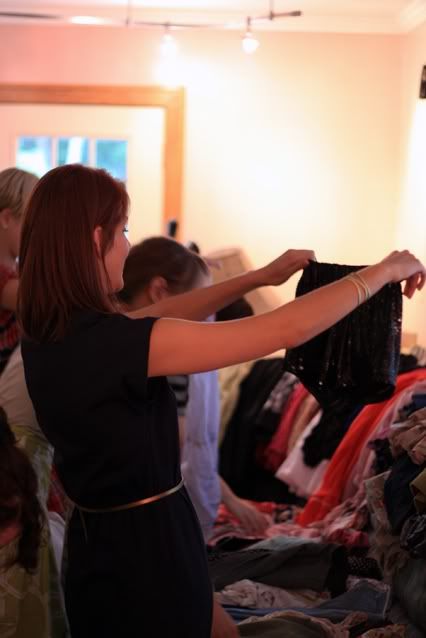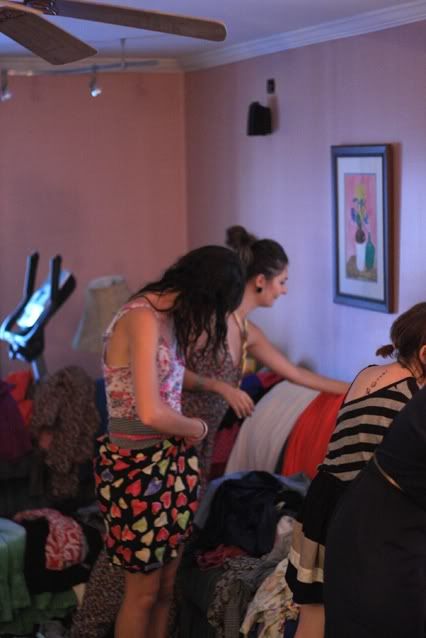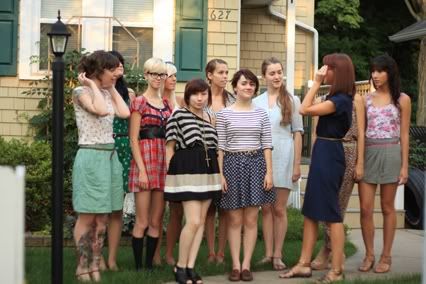 I love this photo. The right side of the photo was stoked on Rachel's new sunglasses.



Attendees:


Cortney, Allison, Kristen, Jessie, Renee, Mary Clare, Rachel, Barb, Colleen, Anna and myself.

Thanks to everyone who showed up, my boyfriend for snapping some shots (despite the bad lighting that continued to go out), Cortney for hosting, Rachel and Barb for the snacks, and for everyone agreeing to let us donate the remainder of the clothes!

--Jessica