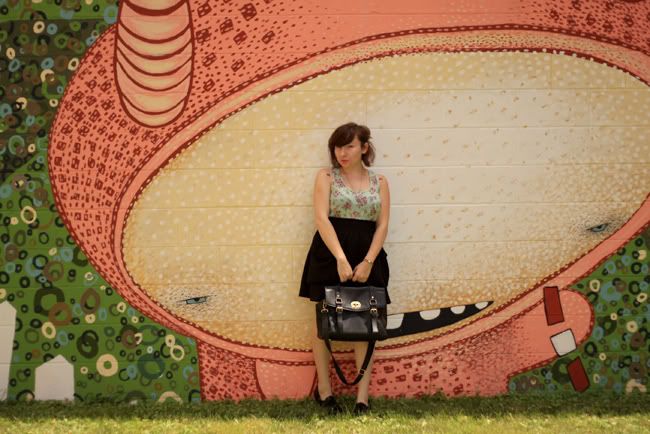 I love this mural. Is it a mural or just a wall painting? I'm not sure about the logistics, but I love it. It reminds me of Akron's version of the Wild Things. It's fun and playful. It's in the center of downtown Akron, but you'd never know it. It's a serious hidden gem. I dare you to find it or actually I don't because I'm territorial. Anyways, anyways.

This outfit is reminiscent of a "back to school" look. Which is appropriate considering school starts on Monday. This tank top is awesome because a) it's silky in the front b) the back is a different pattern and material. Oh, and there's a pocket. This is a really simple look, but with the oxfords and satchel, I dressed it up and gave it a less casual vibe. Don't mind the fact that I forgot to do my hair before I left the house. It happens, I know. But with me it happens every day.

This week is exciting because it's the last week of summer break, my nephew's third birthday, my birthday (on Sunday), and a birthday show. I'm so excited because one of my favorite singers, Tim Kasher (of Cursive and the Good Life) will be here on my birthday. Best birthday present.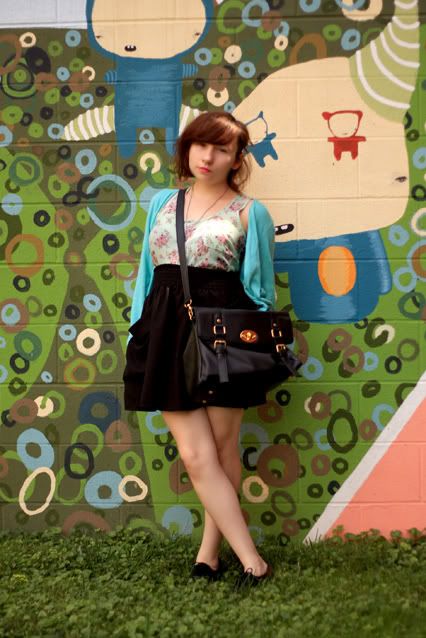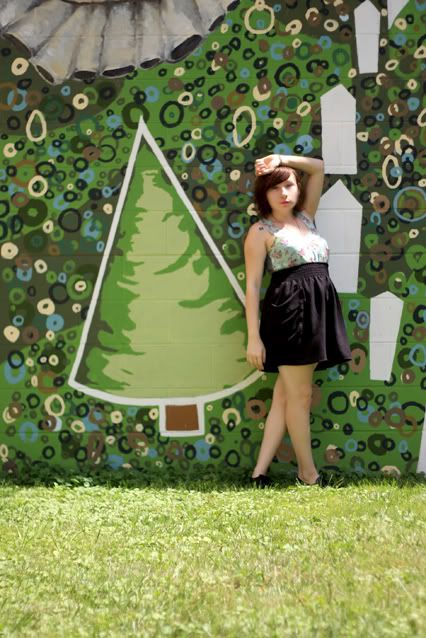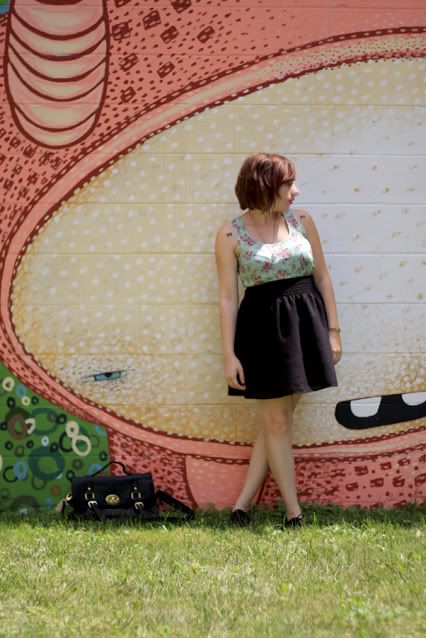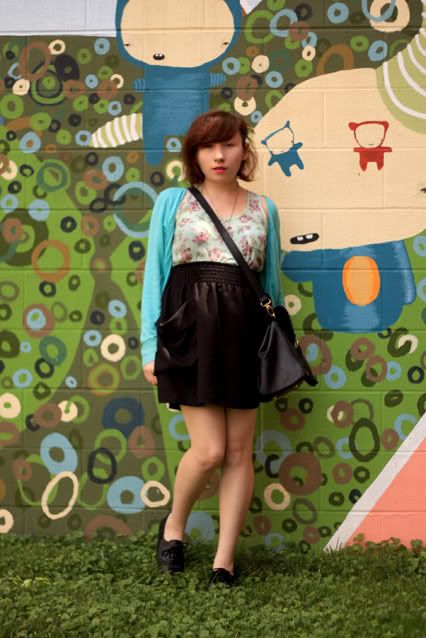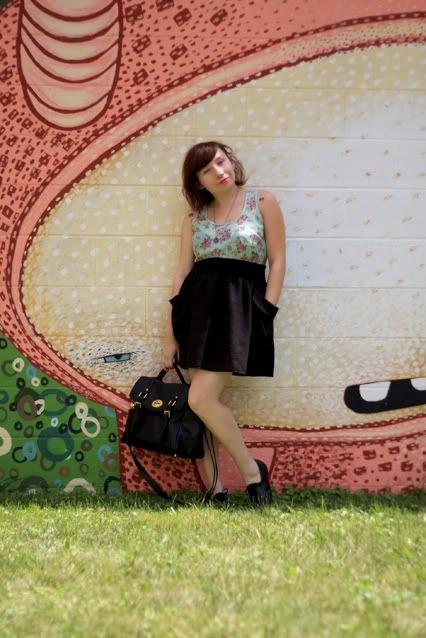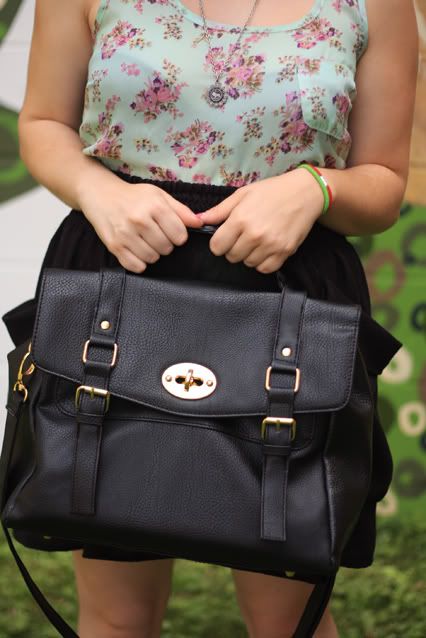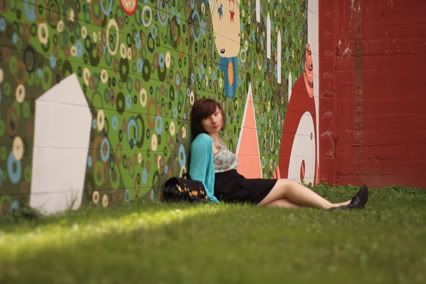 Outfit Details
Skirt: H&M
Shoes: Olsenboye
Top: Forever 21 via Plato's Closet
Bag: Gift
Necklace: Gift
Cardigan: Thrifted