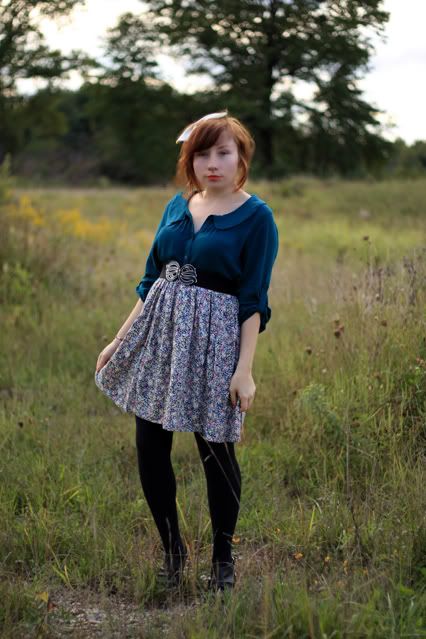 Anna and I had made plans to take photos after I finished serving the locals their lattes or something, but I forgot to bring a better outfit. While I'm allowed to wear whatever I want to work, coffee stained outfits aren't very photogenic. Anna came to the rescue with this pretty little ensemble. She brought a bag with different items and I mixed and matched this Urban Outfitters dress with this no brand skirt. I loved how feminine and delicate this outfit turned out.

This weekend I wrote a paper, some poems, made a study guide, didn't study, and watched too much Breaking Bad. Which is an incredible show and I am always late to everything awesome. But now it's Monday and I'm back to serving lattes, brewing coffees, and eating free pizza.

Is it Friday yet? Friday will be one of the best days of 2011. Come on! Get here already, Friday.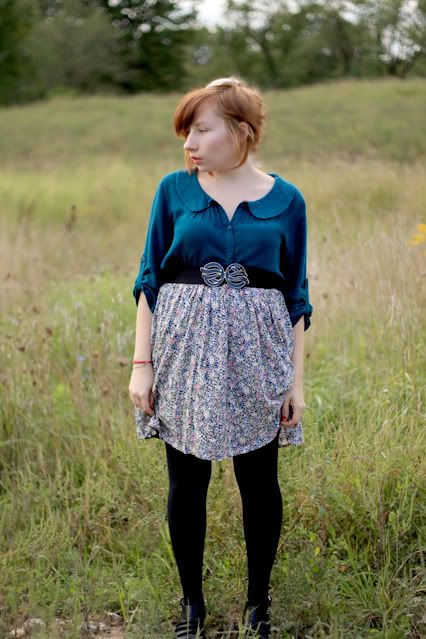 Outfit details
Dress: UO
Skirt & Belt: Anna's
Tights: Express
Shoes: Target