It was unusually warm today and I apparently didn't get the memo, but that's not stopping me from stomping around in warm knits. The boyfriend and I went to one of the many Metro Parks in our area for these. Which is always fun because people stare, interrupt and ask if you want their dog in a photo.

I love this sweater! I bought it in Chicago for under $13. It's so warm and goes with nearly everything. I love wearing thigh highs over tights or I suppose knee highs. I have them folded down since I'm so short. Oh, and this scarf? I found it. Yeah, I'm not above lost and founds.

A lot of these photos are silly. Hope you don't mind. I was having lots of fall fun.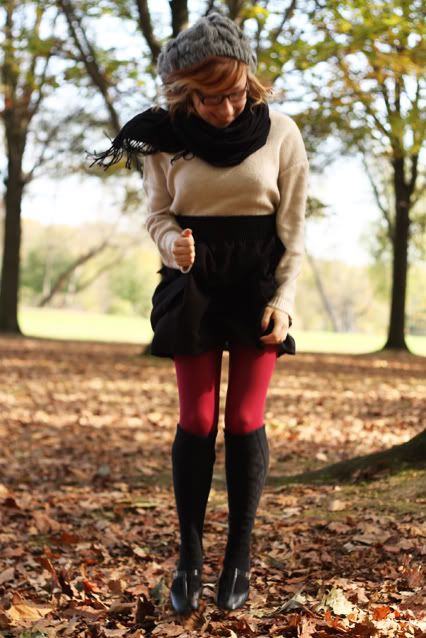 Outfit Details:
Skirt: H&M
Tights: Gift
Thigh Highs: Target
Shoes: Via Anna (what a nice partner!)
Sweater: H&M
Scarf: Found
Hat: H&M