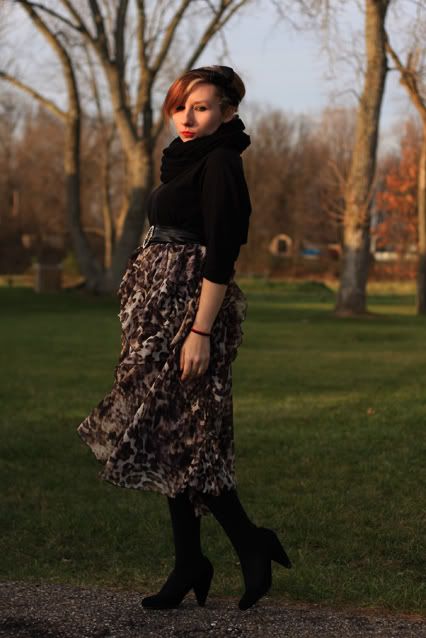 I've never been an animal print fan, but Sharde sent me this dress and I fell in love. Well, I'm wearing it as a skirt because the sad truth is the chest area on it is TOO SMALL. TINY. NON-EXISTENT. Everything else, however, is perfection. Don't you agree?! You all should check out Sharde's blog. She's a beautiful hairdresser from Texas living in California. Her style and skill is ridiculous. She's amazing.

Let's talk about these shoes. I stalked Urban Outfitters website for the past year or so because these were such dreamy heels. A plethora of color options, a tiny heel, vintage feel, but entirely modern. But the price tag was $49. Which as we all know is a little steep for me. They went out of stock completely and I almost cried. But then I went to a store and found these for $12. I snatched them up and I immediately discovered that these are the most uncomfortable shoes in the entire world. Even with inserts. Worst. Shoes. Ever. The reviews are great too, so maybe I got a defective pair? I can play in fields in five inch heels and I can't walk in these without crying? Mysterious.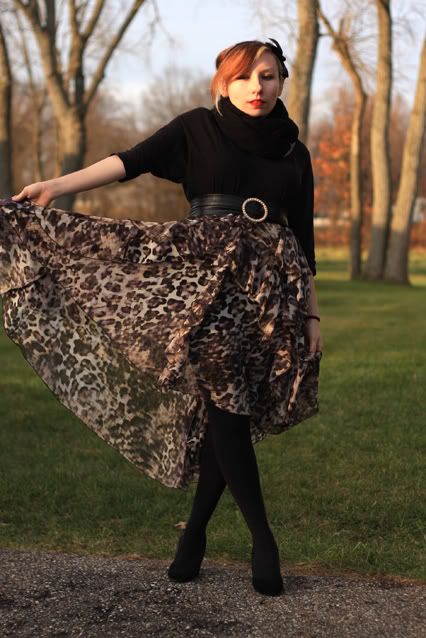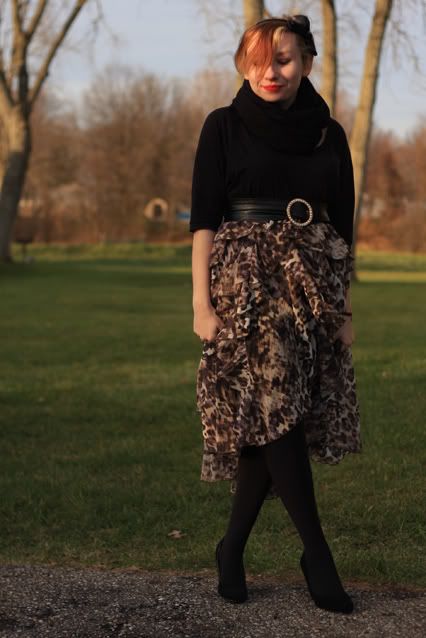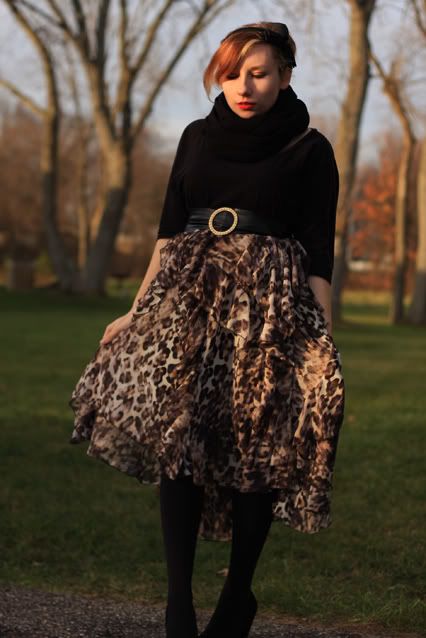 See how Sharde wore it
here
.
Outfit Details:
Skirt/Dress:
Sharde
.
Shoes: Urban Outfitters
Shirt: Forever 21
Scarf: Found
Tights: Express
Belt: Forever 21