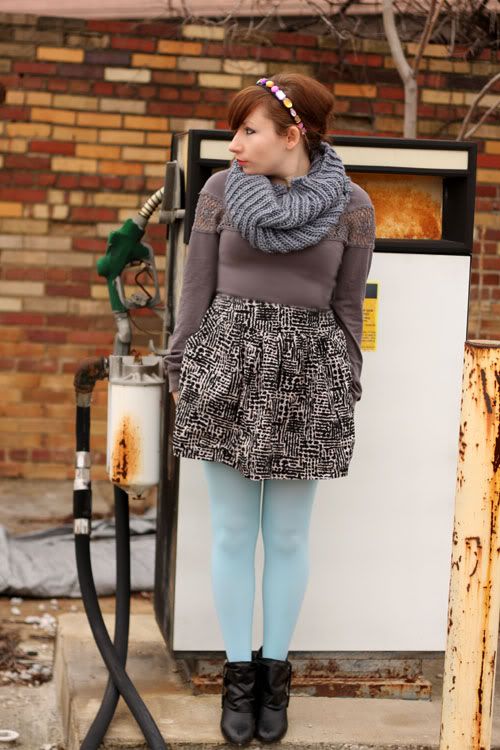 I bought this scarf the other day at Noto and I don't know that I've taken it off since. I'm definitely getting my moneys worth and plenty of interesting looks when I start to put my arms in it like it's a blanket.

I've had a Pinterest account forever now, but I've never really used it because the LAST thing I need is another place to waste all of my time. But you know, I was bored the other night and now I'm wasting all of my time. In my defense, I'm pinning all of my Tumblr favorites since I started on Tumblr. So, I've got a lot of pinning to do...In any event, I do have some wonderful boards going. Follow me if you're so inclined: My Pinterest. I may or may not start neglecting this blog...

Last night I stayed out way to late to see Stiletto and I really love Stiletto. It was wonderful and everyone was drunk and the floor was extra sticky at Thursday's. My favorite thing about events in Akron is, they start 2-3 hours after their advertised time.

Which is why I basically fell asleep writing this. Endless coffee Monday. Endless.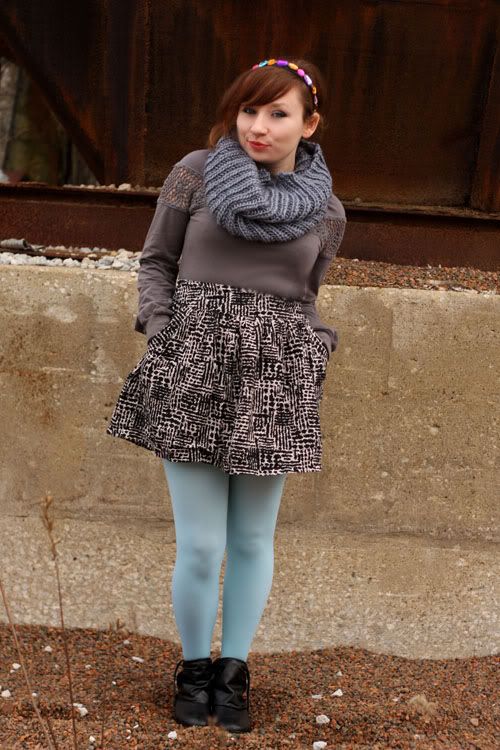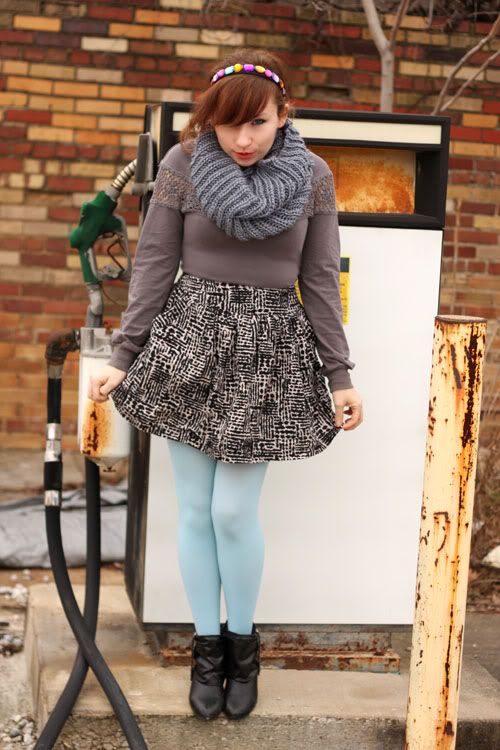 Outfit Details:
Sweater: Swap (Urban Outfitters)
Skirt: Thrifted (Forever 21)
Tights: C/O
We Love Colors
Shoes: Gift
Scarf:
Noto