Yet another one of my favorite dresses! But this is one of those favorite dresses that I always forget about and I have no idea why. 'Cause it's stupid awesome and pretty. I thrifted these cowboy boots last year and I'm still really stoked about it. This necklace is a prized possession to me. I found it a vintage shop in Denver a couple years ago. It was an actual pocket watch and I put it on a chain. Plus, I love trains. So it's basically perfect.

For some reason these photos kept uploading and saving really discolored. Despite looking vibrant in Photo Shop. I couldn't figure out why or anything so I hope they look alright for you.

Happy Friday, everyone!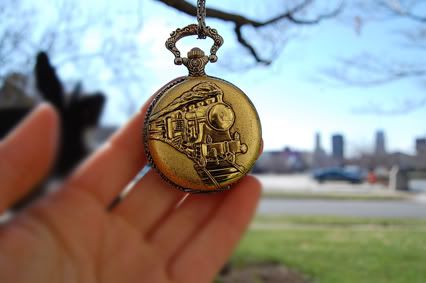 Outfit Details:
Dress: Urban Outfitters
Boots: Thrifted
Necklace: Thrifted
Tights: Express