If you're an avid reader of this blog you know that a couple months ago, I purchased clip-in hair extensions. I am totally in love with them. They look like real hair because they are (just not mine). They don't damage your hair like other hair extensions and they provide the flexibility of wearing them on a whim. I made the plunge into hair extensions because my hair barely grows and I've been missing my hair since 9th grade. I've been getting a lot of questions from people -- especially those that had no idea they were extensions. So, here are some answers!


What brand/how much?
I bought mine from
Head Kandy
. The company is based out of the UK and yes, they took a very long time to arrive. They were pretty expensive (over $130), but completely worth it.
Are there cheaper options?
Yes, absolutely. You can purchase at Sally's Beauty Supply. Sally's carries lower end and higher end varieties. Ebay also sells a huge variety of clip-in extensions. I purchased the highest quality extensions because it was my first adventure into them and I wanted to make sure they looked real and amazing. There's nothing worse than looking like you are wearing extensions.
How do I match the color to my own?
Through HeadKandy you can send them a few photographs in natural lighting of your hair and they will match one of their swatches to your hair color. The shade was the EXACT color of my hair. I did have to dye my ends to match (they fade to blonde, thanks ombre). If you are going for a cheaper option, I'd suggest purchasing a lighter color (close to your natural) and have your stylist dye them.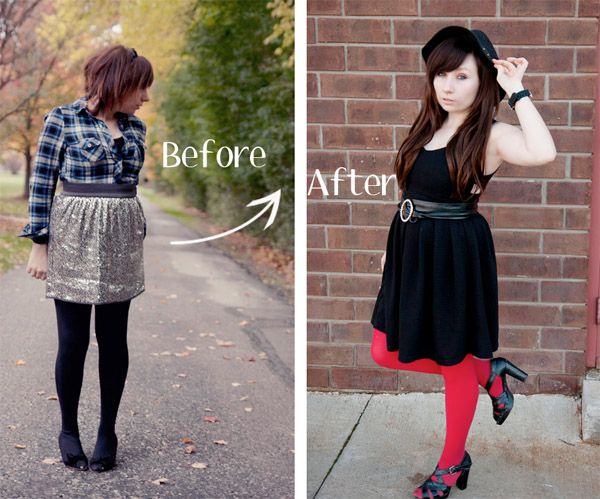 How do they blend and how do they go in?
I took mine to my stylist and she put them in perfectly and shaped them to my face to make them look more natural. She did a beautiful job. Otherwise, once you figure out the rhythm -- you'll know exactly how to do it.
I'm not sure for all extensions, but the ones I purchased are numbered and come with a guide. If they do not, it's pretty simple (smallest at your nape) and work your way up.
I curl the ends of my hair inward and then I section off my hair and start at the nape of my neck. I tease and hair spray my roots so the clips have something to clasp onto. I also tease the crown of my hair to help hide them. On bad hair extension days, I throw a hat on my head and nobody knows. Bam. Done.
How many clips do you wear?
I wear three in the back of my hair, three on each side. One of the side pieces is a very tiny front piece and is optional. It came with more hair, but it's just TOO much for my head.
Can you style them?
Absolutely! You must purchase 100% HUMAN REMY HAIR. Nothing synthetic. Like any hair, it must be protected from the heat. Always use a heat protector and high quality styling tools. When I curl the hair, it lasts for a good three or four weeks with minimal touch ups needed. It looks more natural when curled as opposed to completely straight.
How long are they? Are they think?
I purchased 16-18 inches. I'm 4'9 and they are halfway down my torso. My real hair hits just to my collarbones. I purchased 160 gram hair...which is a LOT of hair. It's actually so thick that I don't wear it all. I personally would recommend thick hair as it's easy to hide the clips & looks much more natural.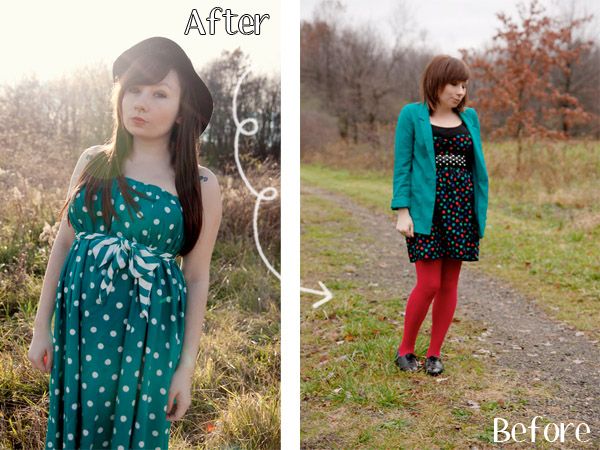 Can you wash them?
Yes! Though the brand I purchases recommends that you wait six weeks and only wash them occasionally as it strips the quality from them. The hair isn't connected to your body so it doesn't produce the same natural oils that your hair does. Hence why you don't need to wash them all the time.
I only washed my extensions because they had a slight chemical smell and luckily, the washing got rid of it. There are very specific guidelines for washing them and even certain kinds of shampoos to use.
Do they hurt?
Not at all. The first week of wearing them, my head REALLY hurt. They were also very itchy. The more you wear them, the less you feel them. I've noticed that with curls in they are much more heavy on the scalp. With them straight/wavy they are far more lighter on the head.
How long do they last?
It depends on how often you wear them, how you take care of them, and the quality. The HeadKandy extensions are supposed to last 6-12 months. Take care of your extensions, don't wear them everyday and try and use as little heat styling as possible.
Like most beauty related adventures, hair extensions are definitely a bit of trial and error and it takes time to get into the rhythm, but it'll happen! Have any other questions? Let me know and I'll get back to you.