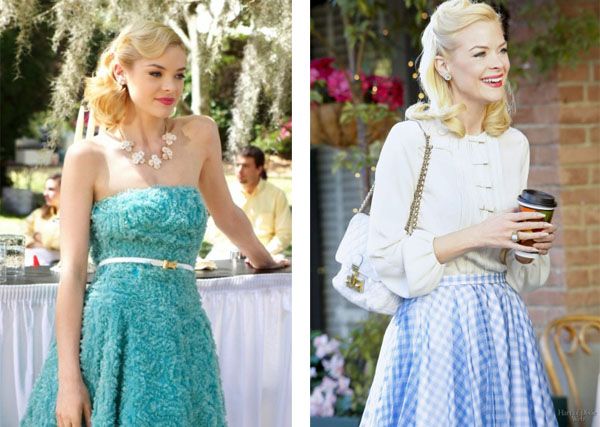 For this months TV Style Icon, I picked Lemon Breeland of Hart of Dixie. Admittedly, I only started watching the show because of my love affair with Summer Roberts (Rachel Bilson). But I have commitment issues and I must finish everything I start. That's why I still watch Glee and kept with 90210 until it's painful death. Anyways, the show is set in Alabama and Lemon's character is the embodiment of a southern vintage belle. Her sister and friends dress in a similar southern style, but no one on the show is like Lemon. Her character is so pristine, classic, and well put together. See also: very annoying. But all can be forgiven with a good wardrobe, right?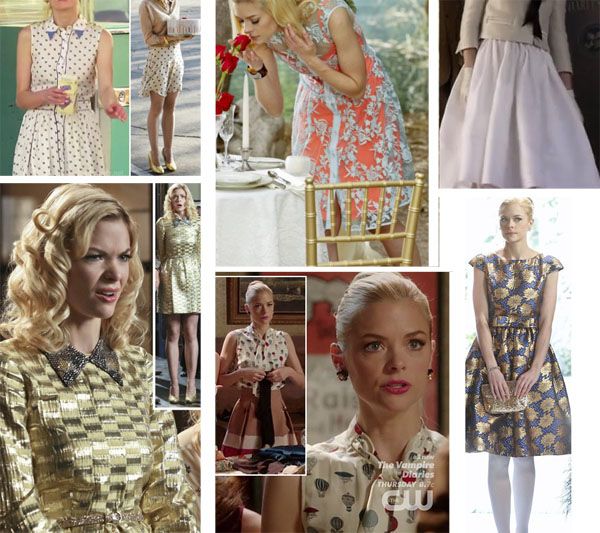 I love her long hemlines, high collared necklines, and her affinity for patterns. Her outfits are always classic shapes with fun modern prints. Her accessories are usually minimal (pearls, always), but her shoes and hair more than make up for it. Lemon's hairstyles are very vintage inspired and work well to complete her ladylike outfits.


I also love that for a girl named Lemon she sure wears a lot of yellow and even in one episode -- a lemon top. She is very poised, feminine, and modest. Which is the exact opposite of everything else on tv these days. Which is why I'm so in love with her look.