March is National Reading Month, so it only makes sense to (finally) share this post about some books that I've read and enjoyed lately. By lately, I mean I wrote this three months ago and forgot to share. Reading used to be my favorite hobby. I often struggle finding time to fit reading into my life, but I am actively working on making it more of a priority. As a wannabe writer, the best way to learn is by studying the craft. Books are the easiest and best way to do this. I've read quite a few books since this list, so hopefully I'll continue. (This post was inspired by Emily's book posts.)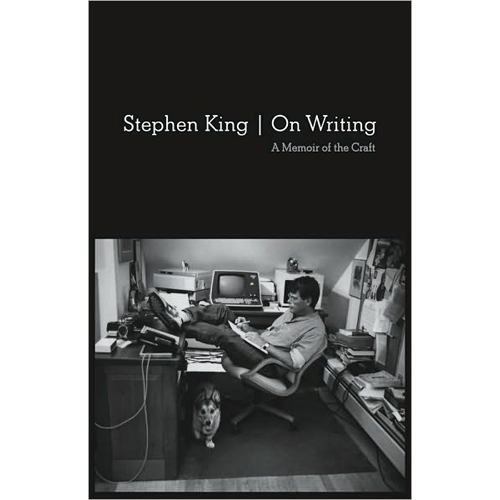 Stephen King -- On Writing
I have never been a King fan. That is until I read this book. It's a "memoir of the craft". Which basically means it's equal parts memoir and equal parts lesson. It was really funny, insightful, and something I'd recommend to anyone with an interest in writing. Even more than that, it made me want to read King and to write.
David Sedaris -- Let's Explore Diabetes with Owls
I have always loved David Sedaris. He's basically the male version of the kind of writer I want to be. He's always funny, self-deprecating, and honest. This book wasn't my favorite of his, but it was typical Sedaris. I laughed a lot.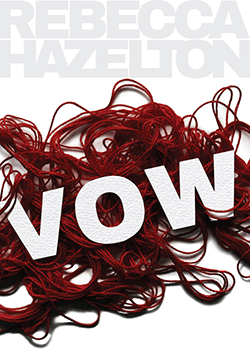 Rebecca Hazelton -- Vow
Admittedly, I'm not a huge poetry person. From school, I am learning to be more into it. This book was actually from a class I'm took titled "New Poetry". Where we read modern poets. It's one of the best classes I've ever taken. Anyway, so we read this book and it's my absolute favorite. Maybe it has to do with the fact that I started reading it on the NYC subway. But really, it's just a fabulously well composed collection of sexually charged personal yet not over the top accessible poetry. Hazelton writes the way I wish I could.
Jonathan Franzen -- Freedom
I am about three years late to the Franzen game, but WHATEVER. This book was incredible. I don't remember the last time I read a book so wonderful and perfect. I mean, the ending was so spot on that I almost cried due to its sheer beauty. Every sentence in this book was spot on and wonderful.
Note: I do not use affiliate links or anything of that nature. If you are to click on the links and happen to purchase anything, I will not be profiting. No trickery here! Just wanted to make it easier to search for the titles.