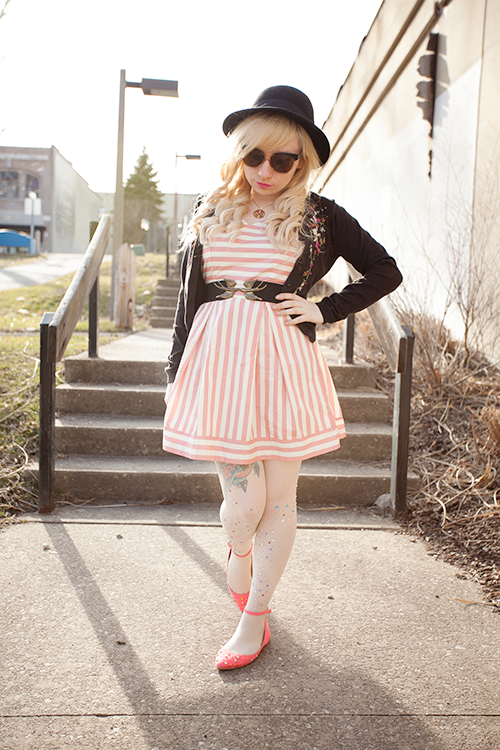 A little bit ago, onecklace offered to send me a customized necklace and I was pretty stoked. I liked the idea, but as a girl with the 9th most popular name in the last 100 years, I was NOT interested in getting my name. So, I started to think, what's important to me? What could I wear often and not get sick of? At first, I toyed with the word "herbivore" (sup, vegetarians?). I, however, ultimately decided to do sXe. For anyone that doesn't know "sXe" is a symbol for being straight edge.

Being straight edge means no drinking, no smoking, no drugs, and (for me) no pills or any other form of medication. I've never done any of those things. I have nothing against those that party, but it's not for me.

This necklace is of the highest quality too and for the quick turn around, I was pretty impressed with this. They have tons of options, metals, and varieties. This is definitely an every day kind of necklace. Which I love. Also they were kind enough to provide my readers with a discount code (midwestmuse) for 10% off. It never expires!

I bought this dress from Bonne Chance in the dead of winter. This was a mistake on my part. This dress is very thin and not exactly a dress for all seasons. I tried wearing it in January and almost cried -- even with layers. These tights are also probably the best tights I've ever seen. Seriously guys, I've been hoarding so many amazing things because of this damn never ending winter.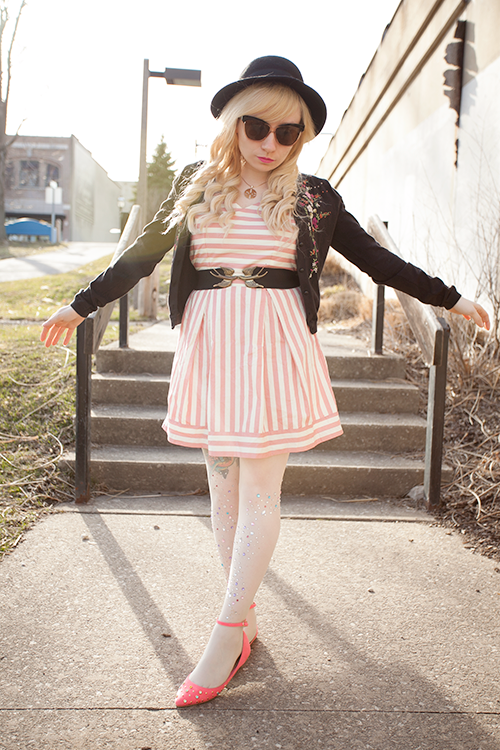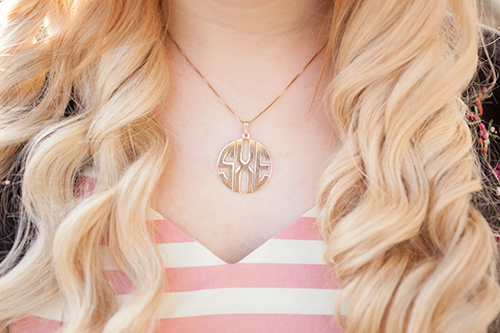 Outfit Details:
Dress: Bonne Chance
Cardigan: Gift (old)
Belt: Urban Outfitters
Necklace: C/O
onecklace
Hat: Swapped
Shoes: Forever 21
Tights: C/O
Born Pretty