We've had the most beautiful weather these past three days and I have never been so grateful for some sunshine. I have been soaking it up in every possible way. I feel motivated. I feel on top of the world! Okay, I'm just being dramatic now, but I am so thankful for less layers. This scarf from Fraas is the absolute perfect early spring accessory. It's lightweight, cozy, and the most perfect color. I can't wait to wear this scarf out.

Oh, and in totally happy news, my brother and his wife are expecting their third child this fall! If you follow me on instagram you've seen millions of photos of my nephews and I'm totally excited to meet another one of their awesome little humans.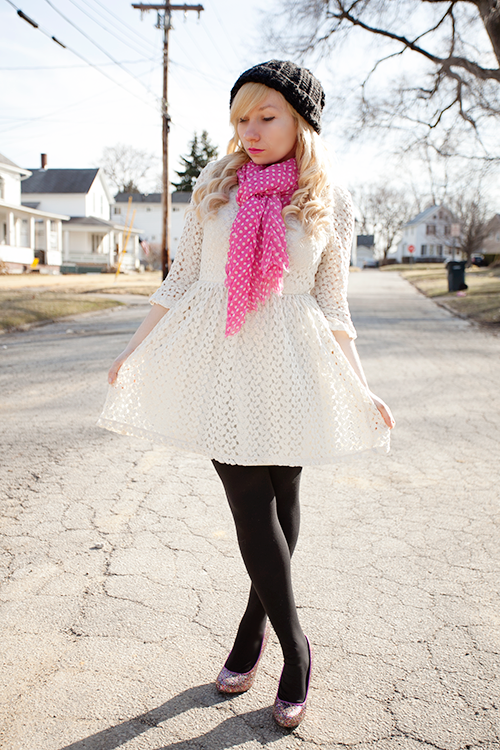 Outfit Details:
Scarf: C/O
Fraas
Shoes: Gabriel Brother's
Hat: handmade
Dress: c/o Nordstorm Rack
Tights: American Apparel
Disclosure: I was provided this scarf on behalf of Fraas and all opinions are my own. Want more info? You will find that FRAAS products are sold worldwide via department and specialty stores as well as online retailers. They may also order from the company by calling 212-575-0191. Select styles are available on Fraas.com and amazon.com.